Dr. Anthony J. Maniscalco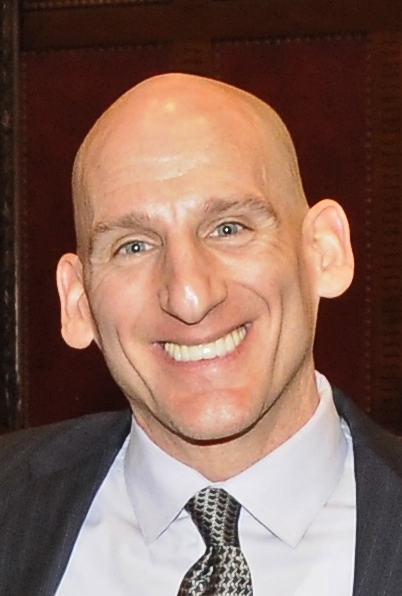 "Tony" holds a MA, M. Phil, and Ph.D. in Political Science from the CUNY Graduate Center. He has taught numerous courses in American Politics, Urban Policy and Planning, Constitutional Law, and Political Theory. He has also served as the campus faculty coordinator of the Government and Politics Internship seminars at John Jay College, Hunter College, and Brooklyn College.
Dr. Maniscalco is the author of PUBLIC SPACES, MARKETPLACES, AND THE CONSTITUTION (SUNY Press, 2015), which looks at legal rights of free expression and citizen engagement in cities and suburbs around the United States.
In 2001, Dr. Maniscalco was named Director of the CUNY Internship Program in Government and Public Affairs. Since then, he has developed and led multiple internship programs and academic seminar projects at the City University of New York. Those programs include the Women's Public Service Internship Program and the Caucus Scholars Program. Tony also develops and coordinates the seminar components for the SOMOS Summer Internship Program and the Washington Summer Internship Program. These programs emphasize academic success through experiential learning and active citizenship in local, state, and national affairs.
He has also led two major civic engagement projects - the Model New York State Senate Session, which was established in 1997, and the Model New York City Council, which he created in 2002.
Tony also produces the "CUNY Forum," a televised public policy discussion among college students and faculty, public officials, practitioners, and other experts.
Professor Maniscalco serves as a Senior Researcher/Faculty Affiliate at the Public Space Research Group. He was recently named to the Advisory Board at the Howard J. Samuels State and City Policy Center.
View Dr. Anthony J. Maniscalco, Director at Professor's Curriculum Vitae
Dr. Angela D. Ledford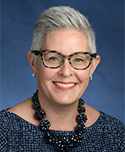 Angela D. Ledford received her Ph.D. in Political Science from the University of South Carolina. She specializes in contemporary political theory (particularly gender theory and transnational social movements and collective violence). She teaches courses primarily in democratic theory, feminist theory, modern political thought, and race and class in America. Dr. Ledford has published articles on topics such as the movement to relocate the Confederate flag in South Carolina and the relationship between political representation and social class. Her first book, Group Representation, Feminist Theory, and the Promise of Justice, was published in 2012 and makes the case for alternative electoral arrangements to increase the representation of women and minorities in America. In her current project, she argues that desire (rather than being "natural or biological") is powerful and deeply internalized, yet ultimately constructed. Her argument traces the emergence of a highly bifurcated sex binary and reformed racial hierarchy in the mid-to late 19th century and makes the case that these are instrumental and necessary forces that propelled the rise and expansion of industrial capitalism in the west. She is also co-authoring (with David Schultz, Adam Hoffman, and Michelle Fletcher) an introduction to American Politics textbook entitled The New American Plutocracy. In October of 2022, she will receive the YWCA of the Capital Region's Resourceful Woman of the Year award. Dr. Ledford is a Professor of Political Science at The College of Saint Rose.