Will You Be Their Valentine?: Assemblyman Braunstein Sponsors "Valentines for Vets" Gift Drive
January 20, 2023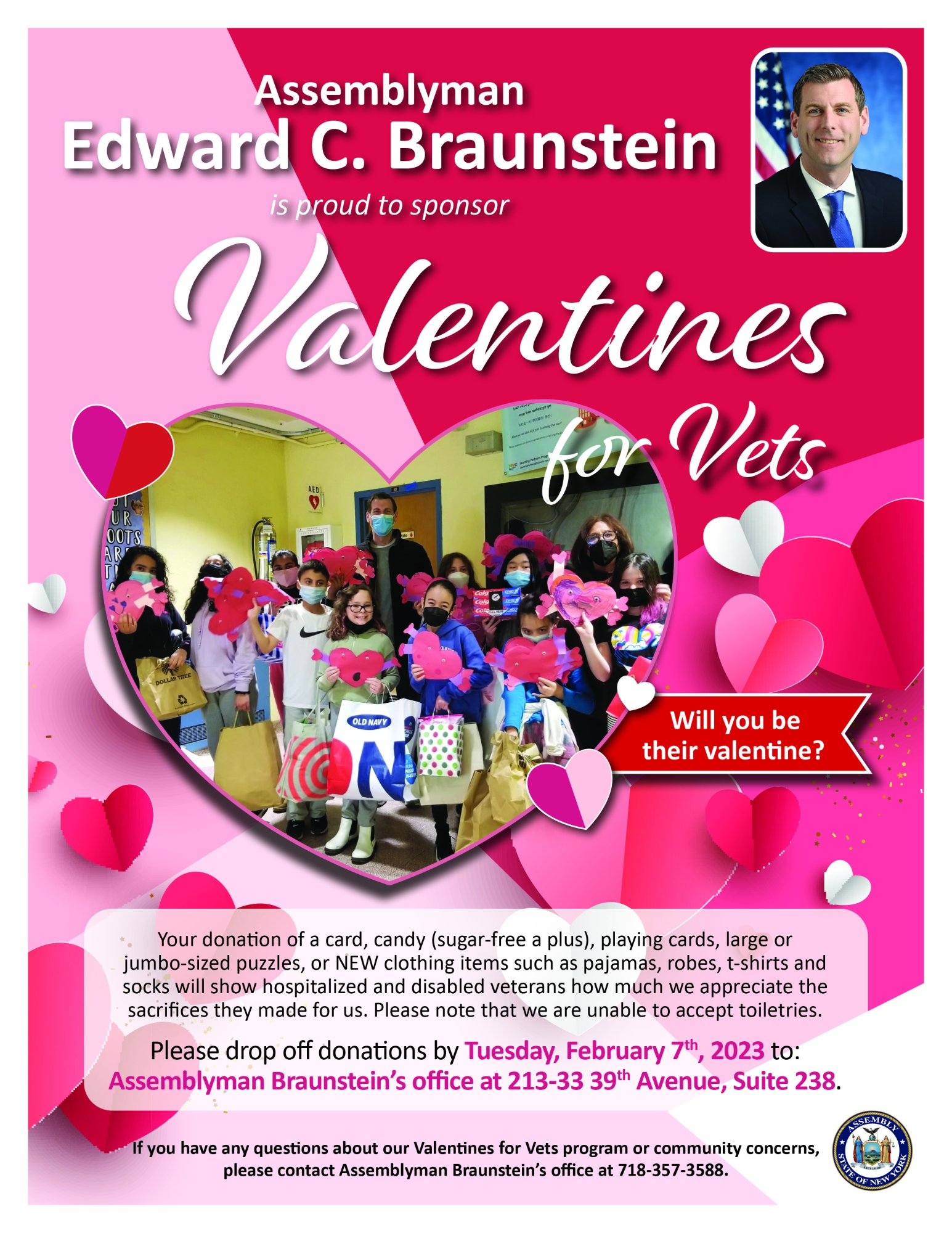 Bayside, Queens - Assemblyman Edward C. Braunstein (D-Bayside) is happy to announce his office's "Valentines for Vets" gift drive, where Queens residents are invited to donate new clothing, candy and other items that will be given to local veterans. The deadline to make donations is Tuesday, February 7, 2023.
"Valentines for Vets" is a long-standing Northeast Queens tradition that shows thanks and appreciation to our local veterans in the spirit of Valentine's Day, and I'm proud to announce its annual return," said Assemblyman Braunstein. "Until February 7th, my office is collecting cards, candy (sugar-free preferred), playing cards and large and jumbo-sized puzzles, as well as new clothing items such as pajamas, robes, t-shirts and socks. Please contribute if you are able and I thank you in advance for your generosity."
Those who would like to drop off donations can bring them to Assemblyman Braunstein's office, which is located at 213-33 39th Avenue, Suite 238, in Bayside. Items will be donated to hospitalized and disabled veterans at the New York State Veterans' Home at St. Albans.
Those interested in participating who would like to receive further information should contact Assemblyman Braunstein's office at 718-357-3588.