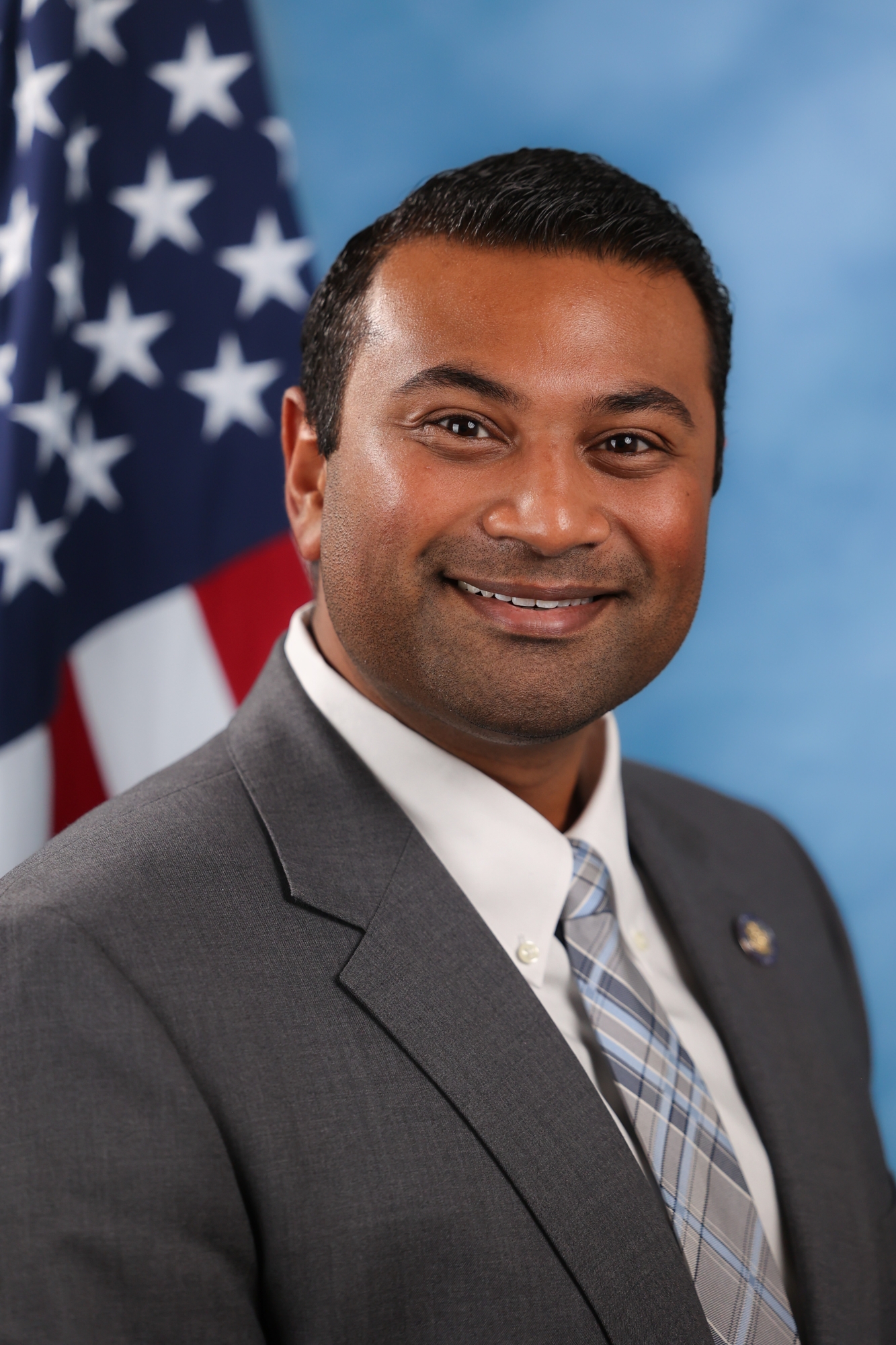 A lifelong resident of the Hudson Valley, Assemblyman Kieran Michael Lalor is a hands-on, innovative and outspoken leader. A former teacher at Our Lady of Lourdes in Poughkeepsie, a Marine Corps veteran of Operation Iraqi Freedom, frequent guest on the Fox News Channel, practicing attorney, and, most importantly, a devoted father of four and husband, Lalor is a true fiscal-conservative who has not only called attention to how New York State's bloated budgets are driving up taxes but also single-handedly saved taxpayers $600,000:
Lalor saves $9,000 per year by not accepting a leadership stipend that goes with the position of Ranking Minority Member of the Committee on Banks. Though Lalor takes this position very seriously, he believes the leadership position is part of his role as an elected representative. By refusing the pay, he rejects party bosses' ability to control or manipulate the legislative process.
Lalor saves $125,000 every term by telling Albany powerbrokers "no" to pork-barrel that is used to get lawmakers under their thumb and buy votes. He ran for public office to defend taxpayers, not go on a spending spree with hard-earned tax dollars.
Lalor is now saving nearly $50,000 annually by slashing and eliminating his allotted Assembly mail budget, totaling over $200,000 in savings over six years;
Lalor started saving taxpayers' dollars immediately by personally moving furniture and office supplies into his Hopewell Junction office, saving $1,189 that would have been spent to hire movers;
Lalor and his staff have saved $16,200 by cleaning the office themselves, rather than having taxpayers foot the bill for a cleaning service; and
Lalor has saved $97,352 since taking office by refusing all travel expense reimbursements and per diem payments for meals and hotels.
In addition to serving as the Ranking Minority Member of the Assembly Banks Committee, Lalor also serves as a member of the Assembly Committees on Governmental Operations, Real Property Taxation, Small Business and Veterans' Affairs. Legislatively, Lalor has fought hard to fundamentally reform Albany through initiatives including term limits, recall elections for politicians who violate the public trust, and pension forfeiture for felonious politicians, among many other reforms. Lalor led the call for corrupt former Assembly Speaker Sheldon Silver and Senate Majority Leader Dean Skelos to step down. He opposes irresponsible spending and has voted against every state budget since taking office in 2012 because those record-breaking budgets spent too much and resulted in an increased tax burden on hard working New Yorkers. Lalor is a sponsor of common-sense legislation to require all tax assessing units to participate in the enhanced school tax relief exemption to provide more tax relief to homeowners.
Lalor is not only a strong advocate for taxpayers but also a staunch supporter of New York's small businesses. He is a sponsor of the Small Business Full Employment Act to provide tax and regulatory relief for small businesses and encourage real job growth. He drafted legislation to protect against the outsourcing of jobs by companies receiving taxpayer-funded subsidies. He is a leading voice against corporate welfare and has proposed eliminating these ineffective, corruption-causing programs. Lalor led the fight against a taxpayer-funded $420 million subsidy for Hollywood filmmakers, exposed troubling details of the START-UP NY debacle, challenged tax credits for Viacom that were given while the company laid off New Yorkers, and successfully stopped expensive subsidies for a biofuel business owned by a billionaire from being included in the state budget. Instead, he believes the billions of tax dollars currently spent on corporate welfare would be better spent on providing all New Yorkers with substantial tax relief.
Both a veteran and a father, Lalor cares as passionately about protecting fellow veterans as he does about protecting our community. He successfully led the battle against Governor Cuomo's vetoes of the Veterans Equality Act, and as a defender of the Second Amendment he is a sponsor of legislation that repeals the unconstitutional SAFE Act. Lalor is a sponsor of a bill to give judges the option to deliver consecutive sentences for multiple homicides committed through a single act. In response to Common Core, he became a sponsor of legislation that allows parents to opt their children out of standardized testing. To improve school safety, he drafted a bill to allow more retired police officers to become school safety officers. He started a public petition that was successful in encouraging the governor to deny the parole of notorious cop-killer Anthony Bottom in 2018. He also took action when 2013 federal sequester cuts threatened to deny active-duty military funding for higher education. In a bipartisan effort, Lalor sponsored legislation that reduced SUNY tuition by the amount of the federal cuts for military tuition remission and took to nation-wide news programs to get the attention of Congress. This helped force Congress to restore military tuition assistance funding.
Receiving unanimous support in the Assembly, Lalor's first bill to pass granted an unused parcel of land at the Green Haven correctional facility to the not-for-profit Safe Haven Animal Shelter and Wildlife Center. The building of the shelter was paid for privately and is a valuable asset to communities in Southern Dutchess County. The project benefits the community significantly, but thanks to Lalor's efforts, it did not have any financial cost to taxpayers.
In addition to meeting with constituents, partnering with local officials, and attending community events, Lalor is active in our community through organizing an annual World War II Veterans event and hosting blood drives, a Thanksgiving Food Drive and Christmas Toy Drive. Lalor and his staff help constituents with concerns they have on many issues including medical insurance, property taxes, road safety, consumer fraud, family court and Medicare benefits, among many others. He also works closely with federal and local governments to ensure constituents who need help from those branches of government get the answers and help they need.
Lalor's devotion to others has been evident throughout his life. After graduating from John Jay High School in East Fishkill, Lalor was a teacher's assistant in college and helped special needs children at Dutchess County BOCES in Salt Point. Lalor was a social studies teacher at Our Lady of Lourdes High School. He also ran the Boston and New York City Marathons to raise funds for a children's hospital.
Lalor served as an infantryman in the Marine Corps Reserve. In the aftermath of the September 11, 2001 attacks, his unit was activated twice. Lalor was a Squad Automatic Rifleman while conducting security and stabilization operations in Nasiriyah, Iraq.
When Hurricane Katrina ravaged the Gulf Coast, Lalor and two other Marines were motivated by the way the country rallied behind New York on 9/11 and took it upon themselves to drive 1,400 miles to the impacted area. For his efforts, Lalor was awarded the Navy and Marine Corps Achievement Medal.
Lalor is a proud member of many civic and community organizations including the Knights of Columbus, Marine Corps League, Veterans of Foreign Wars, American Legion and Ancient Order of Hibernians. He also coaches local youth football and baseball. Lalor and his wife, Mary Jo, are raising their four children Katie, Riley, Mikey and Kieran, Jr. in Hopewell Junction.