Assemblyman Ra Hosts First Annual Mammogram Event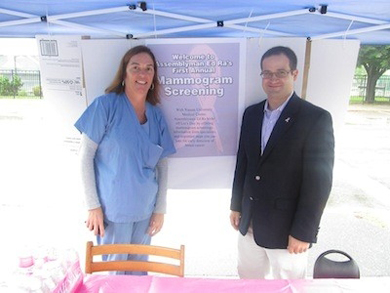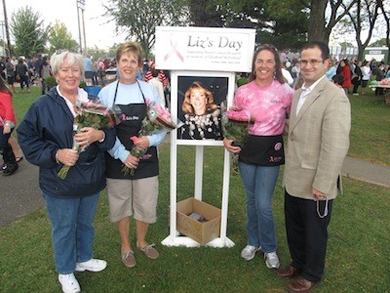 Assemblyman Ed Ra (21st Assembly District) recently hosted his first annual Mammogram Event at the Floral Park Recreation Center. In conjunction with Liz's Day, Ra encouraged those women over 40 years old who have not had a mammogram in over a year, as well as women who are asymptomatic, to attend the October 14 event. Even without cancer-like symptoms, Ra noted it is important for women concerned about their health to get into a routine of a regular exam. With the help of Nassau University Medical Center, Ra was honored to kick off Liz's Day by offering screenings, information from specialists, and important steps women can take to protect themselves from breast cancer.

"Our first annual mammogram event was a success for the community," said Ra. "I am honored to help create greater awareness about breast cancer, and equally as proud to help kick off Liz's Day.

"I'm asking our community to please join me this month in honoring those courageous women who have lost the battle with breast cancer in the past as we continue the fight to find a cure. I ask everyone to urge their mother, daughter, sister or loved one to take a break from their busy schedules to get a screening and tell others about the life-saving potential of mammograms."