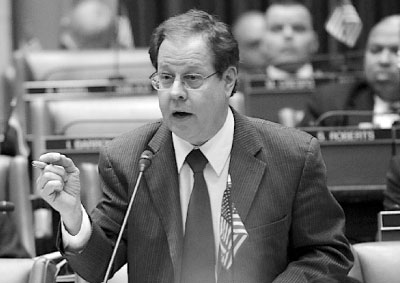 Assemblyman Abinanti debating during an Assembly session.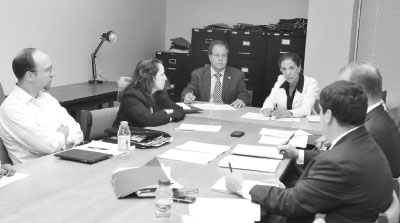 Assemblymembers Abinanti and Amy Paulin confer in Albany with Westchester residents.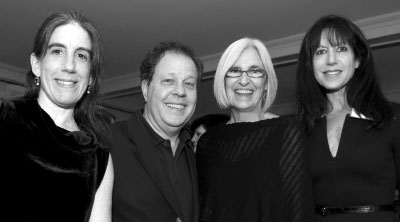 Assemblyman Abinanti at the annual RiverArts membership party with board members Paula Romanow Etzel, Robin Zane and host, Eileen Fisher (center). When he was a county legislator, Abinanti ensured the County funding necessary to keep arts alive in Westchester. Photo credit: Ellen Crane Photography.