Dear Friends,
Although women and girls have made great strides in recent years in science and technology fields, there still are fewer women than men in the technology workforce, and there still is a wage gap, with women earning less than men. With so much of the job growth in the future expected to be in technology-dependent fields such as computers and biotechnology, it is crucial for women to be prepared to enter and succeed in these fields. Indeed, the state risks shortages of skilled workers if it does not educate, train and encourage all segments of the population to participate in the new high technology economy.
To learn more about this important issue, the Assembly Committee on Governmental Operations, chaired by RoAnn M. Destito (Utica/Rome), the Assembly Committee on Labor, chaired by Susan V. John (Rochester), the Assembly Task Force on Women's Issues, chaired by Joan L. Millman (Brooklyn), the Assembly Commission on Skills Development and Career Education, chaired by William Scarborough (Queens), and the Assembly Commission on Science and Technology, chaired by Adriano Espaillat (Manhattan) held a series of three roundtables. These roundtables, held in Utica, Albany and New York City, brought together experts from schools, colleges, computer and technology industries, policy organizations, and the not-for-profit sector to discuss the barriers that hinder women from entering and staying in science and technology careers.
Participation in the Roundtables was phenomenal, and we learned a tremendous amount about the innovative, creative programs in many different sectors to encourage girls and women in science and technology fields. This report highlights the ideas and information generated by the participants of the Roundtables. The findings provide a solid starting point for ongoing discussion and actions on this important issue.
As of January 2005, Assemblywoman Adele Cohen has become the Chairwoman of the Assembly Commission on Science and Technology, and Assemblywoman Joan Christensen has become the Chairwoman of the Assembly Commission on Skills Development and Career Education. As incoming Chairs, we look forward to carrying on the efforts of Assemblymembers Scarborough and Espaillat in this area.

RoAnn M. Destito
Assemblymember

Susan V. John
Assemblymember

Adele Cohen
Assemblymember

Joan L. Millman
Assemblymember

William Scarborough
Assemblymember

Joan Christensen
Assemblymember

Adriano Espaillat
Assemblymember
Introduction
A large part of the recent economic prosperity in the United States was driven by the expanding technology segment of the economy. However, recent studies by policy groups such as American Association of University Women, Women in Technology International and the National Council for Research on Women indicate that young girls are disenchanted by the world of computer technology, and that ultimately, women earn disproportionately fewer degrees in computer technology, engineering, and other science fields.
Why is the under-representation of women in science and technology fields a cause for concern? According to the New York State Department of Labor, technology and health-related occupations dominate the list of the fastest-growing occupations in New York State, with computer, medical and dental occupations making up more than half of these. Furthermore, science and technology-related occupations provide relatively high-paying jobs. For example, according to a 2000 report by the Council of Economic Advisors, the median annual earnings of women in information technology-related jobs was about 60 percent higher than the earnings of women working outside of this sector.
What do the statistics show about women in technology?
Women are under-represented in the science and technology workforce, with 2002 statistics from New York state showing women as 33.9% of engineering and science technicians, 26.1% of mathematical and computer scientists, and 11.2% of engineers. Table I presents national statistics showing technical occupations where women comprise 25% or less of total employees.

Women are under-represented in the share of bachelor's degrees received in many areas of science, including engineering (20.5%), physical sciences (41.1%), earth sciences (40.0%) and mathematics and computer sciences (32.7%).

As Table II shows, although women's overall participation in science, as evidenced by academic degrees received, has increased at all levels since the mid 1960's, attrition of women at higher degree levels is a cause of concern. As of 2000, women now receive 50.4% of science and engineering degrees at the bachelor's level, but only 43.3% at the master's level, and 36.2% at the doctorate level. In addition, the percentage of bachelor's degrees awarded to women in mathematical and computer sciences has actually declined.

Also troubling is the scarcity of women faculty in science and engineering fields. A 2003 study by Dr. Donna J. Nelson of the University of Oklahoma found that in the top 50 university departments of science and engineering disciplines as ranked by research funding, there were few female faculty to act as role models and mentors for female students. In the 14 scientific disciplines studied, the percent of female faculty ranged from 6.5% in electrical engineering, to 35.8% in sociology. In 2002, only 8.3% of mathematics faculty were female. In the top 50 computer science departments, there are no Black, Hispanic or Native American tenured or tenure track women faculty.

Statistics also show that women still earn consistently less than men, both in technology fields (in academia, business, and industry) and in the workforce in general. Women earn less at every stage of the scientific career ladder, and the disparity increases at the highest level of experience.
What needs to be done?
Programs and policies to encourage women and girls are needed at all entry points on the mathematics and science pipeline - from early education and high school to post-secondary education, and the workplace as well.

The findings from prior research and experimental programs about what sparks women's involvement in high technology fields need to be implemented in a systematic manner.

The following reports on the individual roundtables highlight particular areas of concern, as well as identifying solutions, best practices, and model programs.
The Women and Technology Roundtables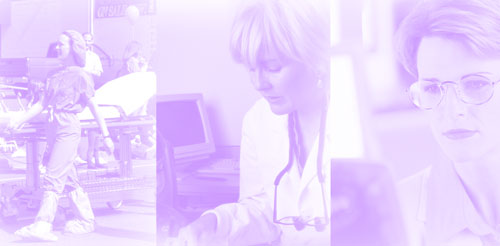 Utica, New York, March 20, 2003
The Utica roundtable marked the first of the series focusing on "Women, Science and Technology in the 21st Century." Over forty participants from more than twenty different organizations representing business, government, educators, students and the not-for-profit community met in an open forum, moderated by Assemblywoman RoAnn Destito. An informal consensus was reached that the best single approach to increasing the participation of women in science and technology fields is to introduce women to science and math during pre-adolescence in a sustained manner.
The roundtable participants expounded on the consensus and suggested the following:
Emphasize role models and establish mentoring programs.

Eliminate stereotypes surrounding science and math classes.

Make science and technology projects gender neutral.

Make science and math interesting, fun and socially acceptable to girls.

Increase career planning for students.

Implement after-school clubs for girls interested in technology.

Sponsor summer camps for technology projects.

Begin career clubs in the middle school.

Offer high school credit in middle schools.

Collaborate with local colleges.

Shape attitudes; increase media attention on women in science and math fields.
Roundtable Results: After the Roundtable, two participants, the Entrepreneur Center of the Business Training Institute, Inc, and the Women's Business Center, both located in Utica, NY, modified several grant funding training programs to include more gender equitable activities.
Modifications included:
Increasing current teacher and staff training in the universal pre-kindergarten after school program to integrate nontraditional roles in everyday class room activities;

Improving the parent-child math program by adding an educational component for parents to encourage daughters to explore and enter math and science fields;

Implementing "Teachers of Tomorrow Clubs" as an elementary after school program to encourage girls to enter teaching roles in technology, computer, math and science fields;

Expanding the "Explorers and Research Clubs" to two more middle schools, raising the program from four to six sites; and

Developing a new high school curriculum unit focusing on young women in nontraditional technology roles in the after school active parenting and teen parenting program.
Albany, New York, Apri1 15, 2003
The second roundtable of the series, "Promoting Equal Pay and Gender Equity", held in conjunction with national Equal Pay Day, brought together individuals representing the fields of academia, industry, labor, government, job training programs and women's professional organizations. Moderating the discussion were Assembly Members RoAnn Destito, William Scarborough, Joan Millman and Adele Cohen.
Two opening presentations summarized key findings on achieving gender equity at different educational stages, and provided pay equity background on how women tend to be clustered in traditionally female jobs that have been systematically undervalued in the marketplace. The participants described innovative programs that work to break down traditional gender biases:
Tech Diva Day, held at C.W. Post College on Long Island, provided middle school girls and counselors with hands-on experiences in non-traditional career areas including auto body, auto technology, aviation, computer technology, carpentry, electricity and plumbing.

SENCER (Science Education for New Civic Engagements and Responsibilities) is a new curriculum for teaching science using complex public issues such as the HIV epidemic or global warming, and incorporating community service activities.

Albany Nanotech held a four-day Chip Camp" for high school students, introducing them to how computer chips and semiconductors are made.

"Project Lead the Way" a pre-engineering program for junior and senior high schools, seeks to increase the over-all numbers and the diversity of engineering students.

The Alliance for Women in Technology provides networking opportunities for local women in technology careers.

The Girls, Inc. program "Girls Get the Message" teaches girls to analyze what they see and hear on television and throughout the media; girls created a mock-up of what they would like to see in a magazine targeted at them which was presented to a panel of magazine editors.
The overall recommendations from the Roundtable included:
Provide funding to implement what we already know needs to be done for the different stages of educational development:

Career exploration and self-discovery activities for elementary and middle school girls;

Solid career models and career paths; school counselors equipped with adequate time and sufficient technical knowledge at the high school level;

Additional female faculty and supportive programs sensitive to the issues encountered by women college students in non-traditional disciplines;

Career counseling and appropriate resources (e.g. "one-stop" centers and displaced homemaker programs) for women entering or re-entering the workforce; and

Public-private partnerships at all educational levels.
Further recommendations included:
Replace negative experiences with technology with positive experiences by including hands-on activities, and projects that relate to real-world situations.

Implement changes in curriculum to reinforce the interest sparked by special programs.

Incorporate research findings about how to interest under-represented groups, including girls, into the teacher training curriculum for science and mathematics.

Provide on-site internships and job exploration programs; continue funding of school-to-work programs.

Change the perception of technology careers by emphasizing the diversity of activities involved.

Encourage women's participation in venture capital and finance, and in entrepreneur organizations.
New York City, New York, October 9, 2003
Assemblywoman Joan Millman moderated a dynamic roundtable discussion on women in science and technology, exploring past barriers, current accomplishments and the policy directives needed to secure future opportunities for young women. Fifteen panelists, including educators, entrepreneurs, social scientists, engineers and technology experts, presented their opinions and experiences with the intent to foster a smoother road for younger women interested in science, technology and engineering futures.
Panelists commented that young women are too often directed away from science fields. The unspoken rule that science "is not for them" is still too prevalent. High on the list of barriers faced by young women is the limited self-image they hold about what they can do, what they might do and where their futures could successfully take them. There is a tremendous need for media, publicity and advertising campaigns to spotlight successful women in science.
The women shared successes:
The Science Museum in Queens, New York hosts over 200,000 school children with hands-on exhibits and experiments each year using young women as scientist guides and role models for the younger girls visiting the museum.

The Girls Scouts have released a successful media campaign that shows girls and women in science related fields in positive and fun images.

The National Council for Research on Women has issued a comprehensive study titled "Balancing the Equation: Where Are Women and Girls in Science, Engineering and Technology?" which reports on lessons learned and identifies key challenges for all stages in the education and career cycles of women.

Brooklyn College teaches teachers to focus on girls at the early levels and to understand where teachers can play a significant role in breaking stereotypes that interfere with girls' interest in science.

The Consortium for Worker Education has taken women unemployed from restaurant jobs after September 11th, particularly Asian women from Chinatown restaurants located near the tragedy, and is training them in computer technology and software to enter new fields.

The NYC College of Technology and Pace University expressed the need for women to have excellent science training in early years, in order to compete in the higher education levels provided in their institutions.
Among the recommendations discussed were:
Spotting young women who show promise in the fields and exposing them to grants and fellowships available that will further their hopes and possibilities;

Creating programs to introduce girls to the options of science and engineering early;

Producing media campaigns to show girls that they can succeed and have fun in the fields of science and technology;

Providing support to women in science, technology and engineering programs throughout their training and encouraging them with a supportive network during difficult times in their study;

Training teachers to know the educational paths where women succeed and find support;

Developing summer camp programs in engineering fields, so that girls can see the fun and challenge of the field; and

Providing girls with mentors who are successful women in the fields of science, technology and engineering.
Areas for Further Consideration
What can New York state agencies and the Legislature do to support efforts to encourage women to prepare for, enter and remain in science and technology fields? The common themes developed in the three Roundtables provide a starting point for answering the question.
Existing Initiatives. The Assembly Majority advocates for continued support of current programs that work to encourage the participation of women in science and technology fields, providing support for women-owned businesses and training for women. Among these are the:
Science and Technology Entry Program (STEP) and the Collegiate Science and Technology Program (C-STEP), which provide activities to help minority and economically disadvantaged secondary school and college students acquire the skills needed to pursue collegiate and professional study in scientific and technical fields;

Minority and Women-Owned Business Development Lending Program, which provides financial and technical assistance to minority- and women-owned business entrepreneurs;

Entrepreneurial Assistance Program, which funds 22 centers across the state providing assistance to minorities, women, displaced workers and persons with disabilities in starting or expanding small businesses; and

Displaced Homemakers Program, 23 centers statewide that provide counseling, job placement assistance, education and job training information and other services.
Current Legislation. In addition, the Assembly Majority has a number of active bills (click here for details) to improve technology education; encourage women to enter non-traditional occupations, including technology oriented careers; provide capital financing for women- and minority-owned technology firms; and make sure that employers and workers in technology-driven industries have access to innovative training programs that meet their specific needs.
Future Developments. Finally, the Assembly has identified the following areas for further consideration:
Supporting the widespread implementation of current model programs and best practices that encourage gender and cultural diversity in mathematics and science.

Creating institutional ways to nourish and sustain the interest in science generated by extracurricular activities, museums, clubs, camps and one-time events.

Encouraging public-private partnerships between business and schools so that students and teachers can see the real-world applications of mathematics and science.

Supporting women entrepreneurs and women-owned technology businesses; facilitating access to venture capital financing.

Emphasizing nontraditional careers and sustainable wage jobs.
We would like to thank everyone who participated in our roundtables and who provided input and support for our efforts to explore this many-faceted topic. As we move forward to formulate policies to address the barriers and improve the opportunities for women in science and technology fields, we encourage you to contact us with your ideas, concerns and feedback.