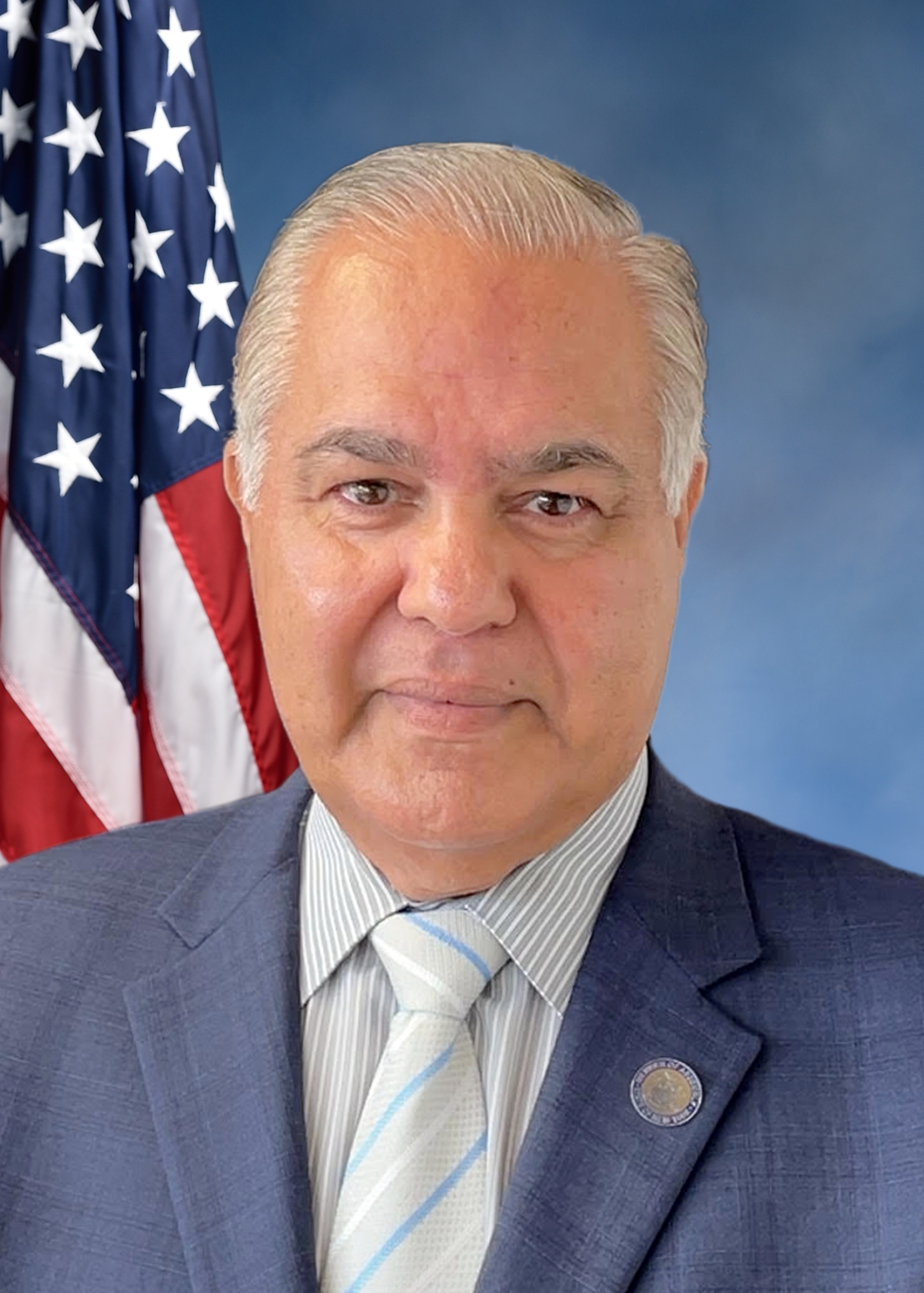 A Yonkers resident since childhood, Assemblyman Nader Sayegh through careers in Education, Law and Government has been a fighter for opportunity for all, for the belief that hard work should pay off no matter where your family came from or what neighborhood you grew up in, no matter your race, ethnicity or gender identity.
With seven siblings, Nader grew up on Yonkers southwest side, an ethnically and racially diverse neighborhood. Nader's Educational Credentials started with a Yonkers Public School High School Diploma and then a Bachelor's Degree, Masters Degree and a P.D. in Education, his path led him to success as a Teacher, Yonkers School Principal for 30 years, College Professor and President of the Yonkers Board of Education. Along the way he also acquired a degree in International Affairs from Fairleigh Dickinson University and a Juris Doctor of Law from Pace University.
A practicing attorney for over 30 years, Nader specializes in Personal Injury, Immigration, Real Estate and Criminal Law, which led to his participation in numerous civic, hospital and non-profit scholarship committees, the Spanish Foundation, and the NAACP among others, where he continues to be a consistent supporter and advocate for education, and Yonkers working families.
With a career in education and as a member of the State Assembly's Education Committee, Nader continues to fight for equity in State funding for public schools. He demands change in an unfair State School Funding Formula that under funds Yonkers because of Westchester County's wealth relative to upstate counties.
Inspired by his faith and belief in social and economic justice, Nader has supported legislation at the State Capitol, and programs in the community, to bring equal opportunity to all New Yorkers. He voted to expand the Excelsior Scholarship Free Tuition Program to make more children of working families eligible for tuition-free college. He supported fully funding the New York State DREAM Act which gives undocumented and other students access to New York State college grants and scholarships.
When the U.S. Supreme Court overturned Roe V. Wade, he joined his colleagues in the State Assembly and voted to protect a woman's right to make her own medical decisions with her doctor and without government intrusion. He also voted to support the Equality Amendment to the State Constitution.
Assemblyman Sayegh has delivered legislative results, passing measures with statewide impact. These include Exempting All Diapers from Local Sales Taxes (2022) and legislation requiring electric utilities to add communication and coordination planning into their formal Storm Restoration Plans (2022). Each measure passed unanimously which demonstrates his ability to work across the aisle to get done what the people of his city and state need.
Nader Sayegh fully supports New York's program to Combat Climate Change by moving from fossil fuels to renewable energy sources. He supports the All-Electric legislation which would require new buildings to be all electric, prompting the Westchester County Chapter of the Climate Reality Project to thank him for "supporting the kind of transformative environmental justice and climate legislation that we urgently need."
City and State New York, a media organization covering New York City and State Government, described Nader Sayegh in its Westchester Power 100 Report as "a leader shaping the future of Westchester County."
On a personal note, Nader has been married to his wife Sana for over 30 years. They have five daughters who are successful professionals in the fields of Medicine, Dentistry, and like Nader, Education and Law.