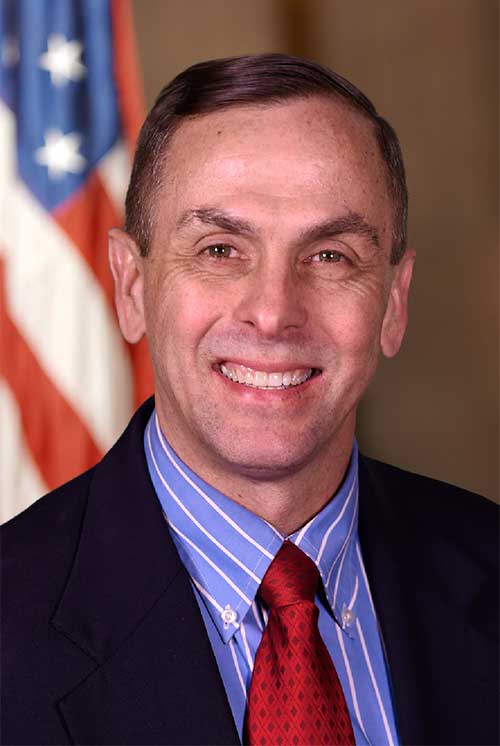 Robert Smullen was elected to the New York State Assembly on November 6, 2018. His district is comprised of all of Hamilton county, as well as parts of Herkimer, Fulton, Montgomery, and Oneida counties
As an Assemblyman, Robert will work to lower taxes, lessen regulations to strengthen the state's economy and protect our liberty. He is committed to providing support for veterans and active service military personnel, drafting legislation aimed at protecting vulnerable New Yorkers and tirelessly working to improve the quality of life for his constituents and the residents of the state.
In 2015, he retired from the Marine Corps at the rank of Colonel, with 24 years of service and three combat tours to Afghanistan, including participating in Operation Enduring Freedom after the September 11th, 2001 attacks on New York. He has also served at the Pentagon as a military strategist and in numerous command and staff positions around the world. Before election, Robert was the Executive Director of the Hudson River-Black River Regulating District, a New York State Public Benefit Corporation.
In 2003, Robert was appointed by President George W. Bush as a White House Fellow, serving at the United States Department of Energy in the Office of the Secretary of Energy. He has a B.A. in History from The Citadel, The Military College of South Carolina, an M.A. from the School of Foreign Service at Georgetown University and an M.S. in Resource Management from The Eisenhower School, where he is a distinguished graduate of National Defense University.
Robert is also a proud member of the American Legion and Marine Corps League.
A lifelong resident of upstate New York, Robert lives on Matilda Hill Farm in the Town of Johnstown in Meco. He and his wife, Megan, have four children.