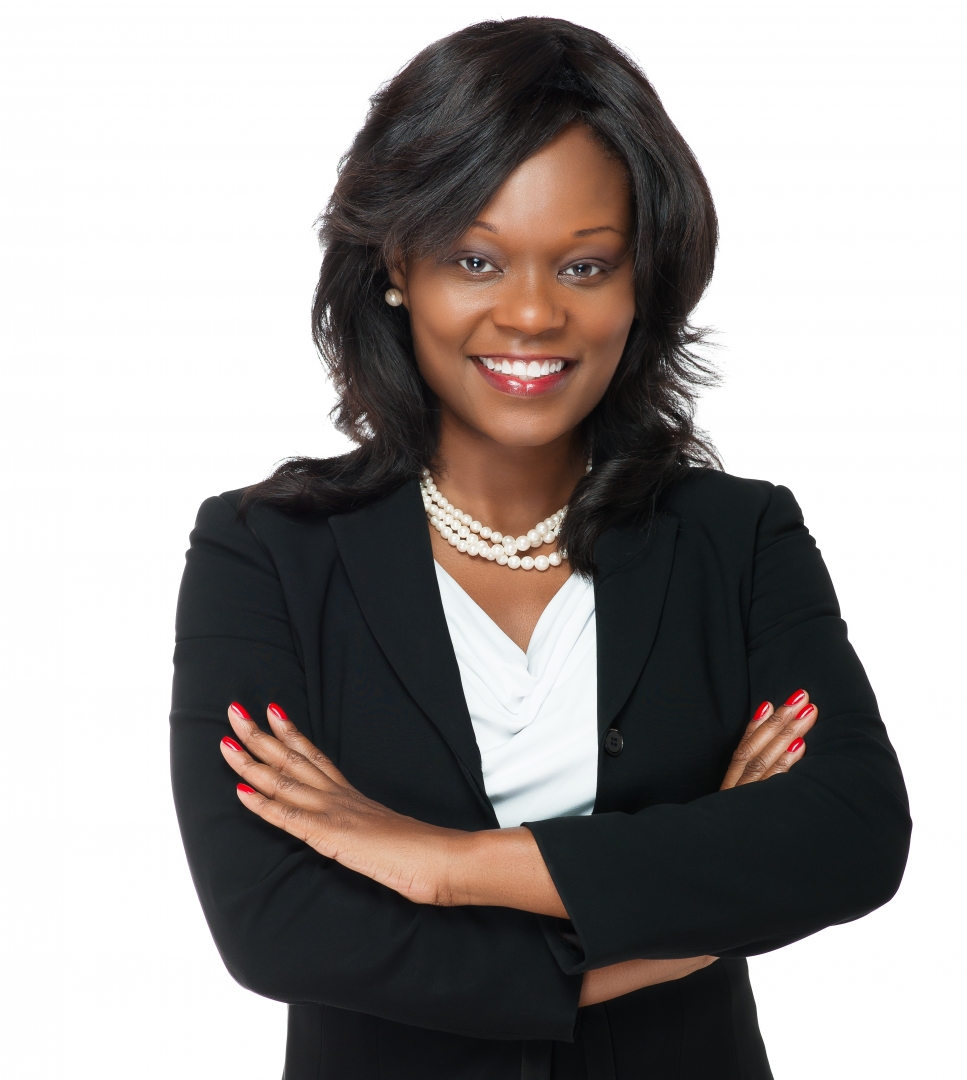 Assemblymember Rodneyse Bichotte Hermelyn represents the 42nd Assembly District in Brooklyn encompassing Ditmas Park, Flatbush, East Flatbush and Midwood.
She is currently the New York State Assembly Majority Whip, Chair of the Subcommittee on Oversight of Minority and Women-Owned Business Enterprises (MWBEs) and serves on the following committees: Housing, Education, Governmental Operations, Health, Higher Education, and Ways & Means.She also sits on Governor Kathy Hochul's Domestic Violence Advisory Council and New York City Mayor Eric Adams' MWBE Task Force.
Born and raised in Flatbush, Brooklyn as the daughter of Haitian immigrants and heir to Haiti's slave abolitionist Jean-Jacques Dessalines , Assemblymember Bichotte Hermelyn is the first Haitian American woman elected in New York City.
Since Assemblymember Bichotte Hermelyn became a legislator in 2015, she has introduced over 200 pieces of Legislation, 34 of which became law, and has co-sponsored over 250 others.
As an Assemblymember and District Leader, Assemblymember Bichotte Hermelyn has been an outspoken and ardent advocate on issues concerning her Assembly District and all New Yorkers, including (but not limited to) immigration, education, economic development, unemployment, education reform, healthcare access, senior citizen centers, affordable housing, school safety and women's and LGBTQ rights, as well as other issues affecting the quality of life in the community.
As the New York State Assembly Majority Whip, Assemblymember Bichotte Hermelyn also works to ensure that her fellow legislators are united on passing bills that aid their constituents and uplift all New Yorkers.
As the Chair of the MWBE Subcommittee, Assemblymember Bichotte Hermelyn has been instrumental in the passage of laws she sponsored to help MWBEs thrive and succeed. Just some of the Assemblymember's sponsored MWBE-related bills signed into law in 2022 include legislation to: prevent fraud and abuse within the MWBE program (A9259); allow businesses to use MWBE Development and Lending Program funds to refinance existing debts (A6420); and doubling the discretionary spend threshold on state contracts to $1M without a need for competitive bidding (A10459).
As a new mother to a healthy baby boy, who previously lost a son in 2016 after being turned away from a hospital in a high-risk situation, Bichotte Hermelyn is committed to ending the maternal healthcare crisis and addressing maternal mortality disparities disproportionately affecting Black and minority women. The Assemblymember sponsored the Jonah Bichotte Cowan Law (named after her late son), which establishes requirements for treatment when a mother comes to a hospital with concerns about being in pre-term labor. She is currently sponsoring/co-sponsoring several bills to ensure all women receive the high-quality maternal healthcare they deserve, including Mickie's Law (A10659) which would ensure mothers who encounter fetal death get the treatment that they need to remove the dead fetus, especially in the event of an emergency.
Assemblymember Bichotte Hermelyn has also introduced vital legislation passed into law in areas including (but not limited to) housing, health, education, criminal justice, safety and voting rights.
In 2022, legislative highlights on those fronts included her introducing and co-sponsoring Sedrick's Law (A7016), a bill passed into law to require the MTA to maintain cameras on train platforms; sponsoring the enacted Carlos' Law, which prevents unscrupulous construction firms from taking advantage of the working-class, especially immigrant workers, by increasing the penalties for criminal corporate liability for the death or serious physical injury of an employee, a felony or misdemeanor, by a fine of up to $500,000 while expanding the definition and protections of "employees" (A4947B).
Additionally, the Assemblymember previously co-sponsored the DREAM Act, a bill that gives undocumented students an opportunity to pursue higher education; the Child Victims Act which provides survivors of child sex abuse the right to seek justice against their abusers or negligent institutions; and rent reform laws providing the strongest tenant protections ever since its passing.
Assemblymember Bichotte Hermelyn also introduced several international civil rights resolutions. A crowning achievement of her first term and a dream come true has been the establishment of the Haitian Studies Institute, at Brooklyn College, making it a historic win for the State of New York.
In 2018, Assemblymember Bichotte Hermelyn debuted on CNN addressing former President Trump's disparaging remarks about Haitians and Africans. Working with community organizations and fellow elected officials, Assemblymember Bichotte Hermelyn helped establish the Little Haiti Cultural and Business District in Flatbush, Brooklyn, and the unveiling of a street co-naming Rogers Avenue to Jean-Jacques Dessalines Blvd along with a rededication of the co-naming of Nostrand Avenue at Newkirk Avenue to Toussaint L'Ouverture Blvd. She recently funded and re-named an MTA station to Little Haiti Newkirk Ave. Train Station. She also introduced a resolution to proclaim May as Haitian Heritage Month.
Public service is a lifelong commitment for Assemblymember Bichotte Hermelyn. Since her election in 2010 as District Leader, she has used her position to facilitate and sponsor a number of community events in Flatbush, such as the first voter's forum; the largest candidate forum in Brooklyn; annual senior luncheons; safe streets initiatives; and the largest Brooklyn funding forum to help non-profits learn how to access government funding.
One of the many ways she has served in the community was as a board member for Habitat for Humanity, where she joined hands with President Jimmy Carter in building over 300 homes in Léogâne, Haiti, in 2011 after the devastating earthquake. Her advocacy centers on providing resources on affordable housing and home ownership, financial literacy of her communities, public safety initiatives and better relationships with law enforcement, affordable healthcare, high-quality public and private education, and economic development, especially for individuals seeking to open small businesses.
She has lobbied in New York City, Albany and Washington as a District Leader for affordable housing and healthcare, against cuts for special education programs, an increase in the minimum wage, and growth in the small businesses and tech sector.
Professionally, Assemblymember Bichotte Hermelyn has worked in myriad capacities, including as a math teacher in the public school education system; an engineer in the telecommunications industry where she traveled to Japan and China on assignments; and an investment banker in the financial services industry structuring corporate finance deals. Assemblymember Bichotte Hermelyn was an MIT Fellow: Mel King Co-Lab Project.
She earned an MBA from Northwestern University, Kellogg School of Management, an MS in Electrical Engineering from Illinois Institute of Technology, a BS in Electrical Engineering from SUNY Buffalo, a BS in Mathematics in Secondary Education, and a BT in Electrical Engineering both from Buffalo State College. She is an alum of the famed performing arts school, Laguardia School of Music and Performing Arts. She is attending Brooklyn Law School as a juris doctorate candidate and is expected to receive her law degree in 2024.
Assemblymember Rodneyse Bichotte Hermelyn lives in Brooklyn where she is happily married to her husband Edu Hermelyn and enjoying motherhood with their son Daniel Jean Jacques Hermelyn.