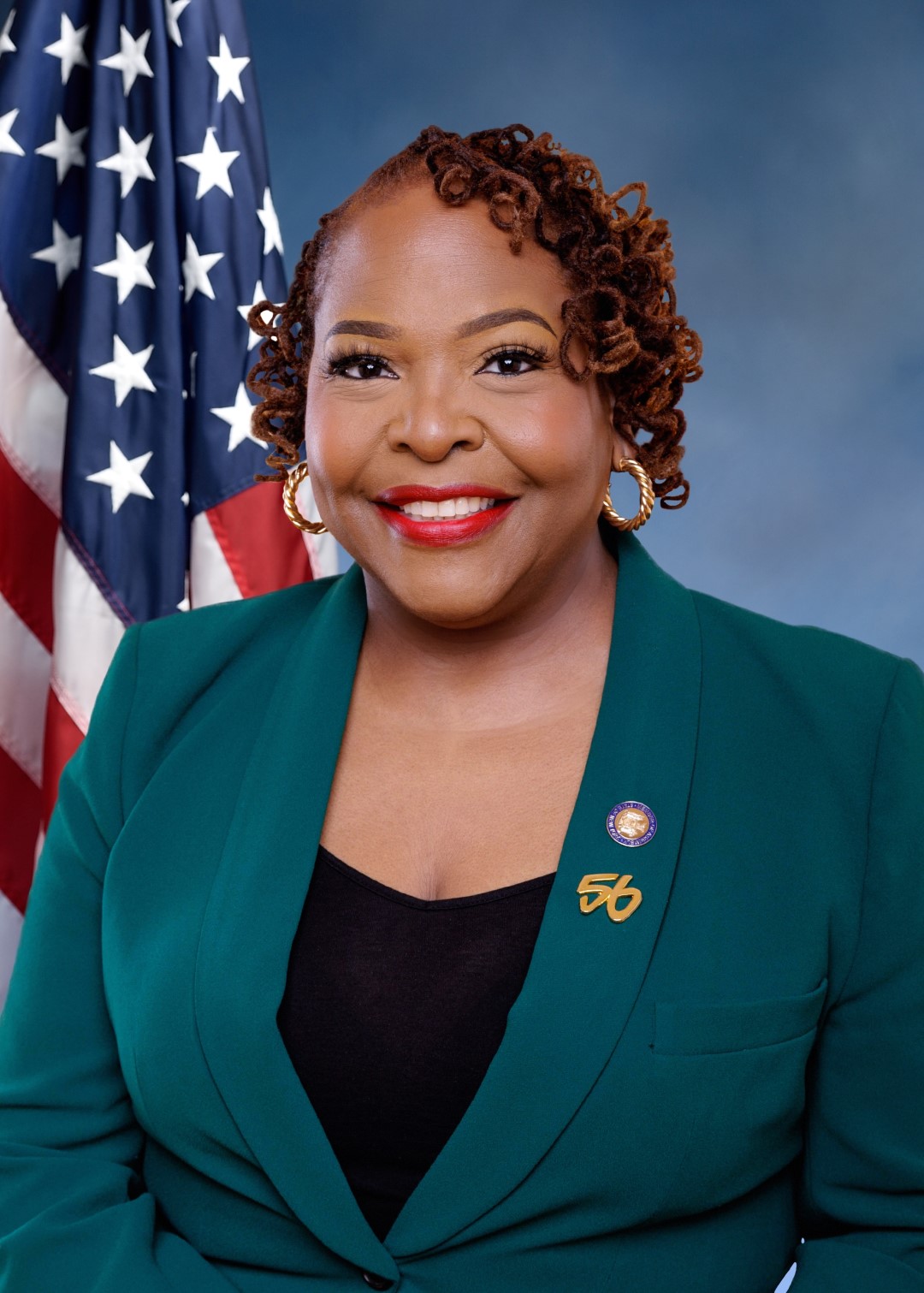 Stefani L. Zinerman was elected to the 56th District in the New York State Assembly on November 3, 2020, to represent the historic neighborhoods of Bedford-Stuyvesant and Crown Heights in Brooklyn. She joins the Legislature as an experienced government, nonprofit and small-business professional who has pioneered efforts in workforce development and healthy aging initiatives.
Stefani is a tireless advocate for civil rights and justice and champions education access, food justice, housing stability and maternal health. As a Silver Life Member and Member-At-Large of the Brooklyn NAACP, she continuously promotes voter rights and is a recognized leader in voter education, engagement and registration.
Prior to her election to the New York State Assembly, Stefani worked in local and state government, beginning as Chief of Staff for the 36th Council District for five years before moving into the role of Director of Special Projects for State Senator Velmanette Montgomery. Her entire career has focused on equity and access as a Program Manager for several human rights organizations, including the Research Foundation/CUNY, the Algebra Project, the Education Development Center, the Community Service Society and the American Red Cross.
An active member of Community Board 3, the 81st Precinct Community Council, Community Education Council 16 and Boys and Girls High School Community Advisory Committee, Stefani continues to work on education equity, public safety and emergency preparedness. During her tenure at the New York City Council, she served as Chair of the Age Friendly Neighborhood Initiative and worked closely with community stakeholders to expand the program, which led to Brooklyn receiving recognition as an Age Friendly City in 2019.
Stefani is committed to building a better future for the 56th District and works diligently to enhance the quality of life for everyone in her community through coalition building and mission-driven actions. She believes that reliable health care, racial equity, housing stability and wealth-building is the key to a sustainable future for the people, the businesses and the community institutions of Bedford-Stuyvesant and Crown Heights.