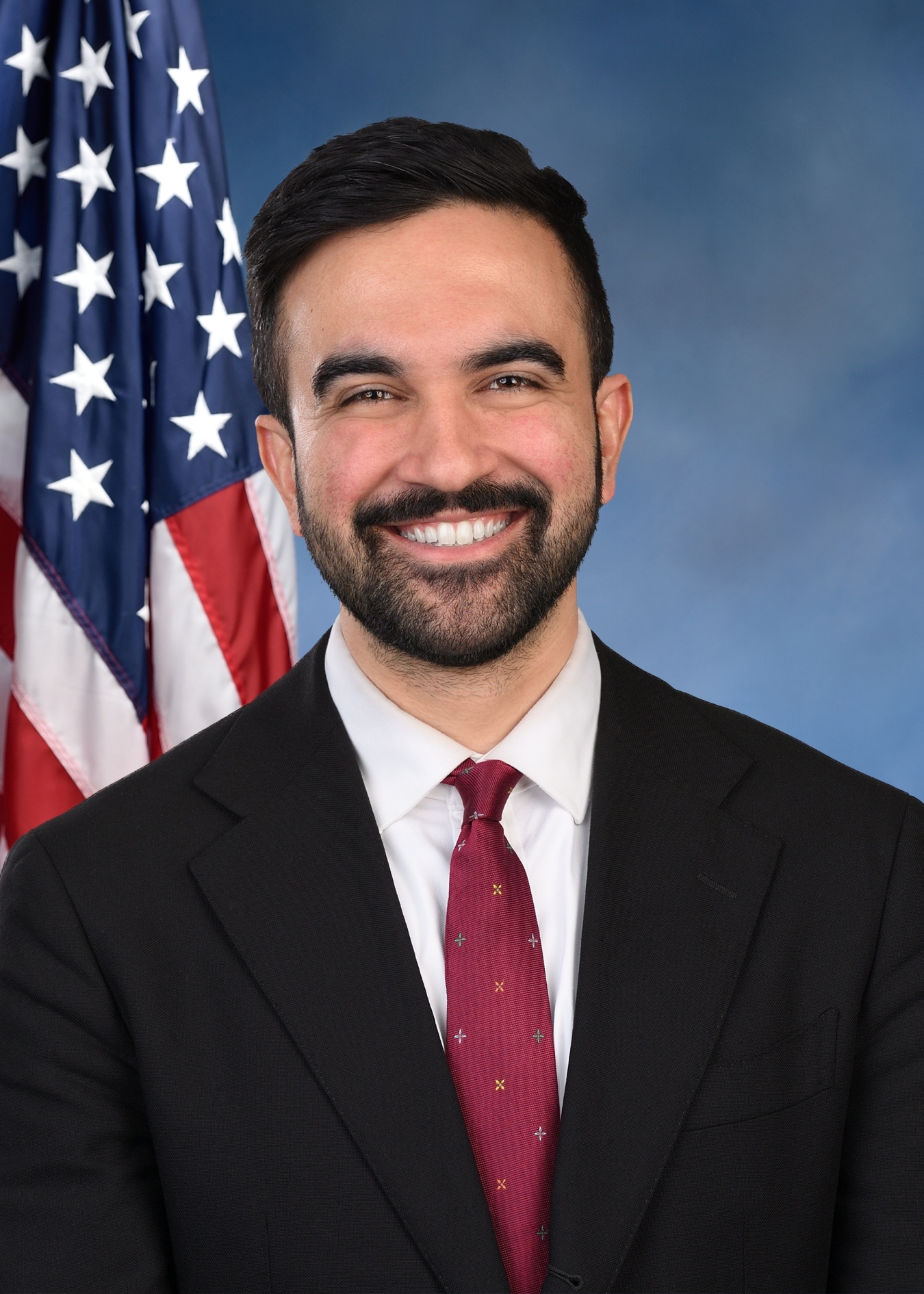 Zohran Kwame Mamdani was born and raised in Kampala, Uganda, moving to New York City with his family at the age of 7. A graduate of the NYC Public School System, he attended the Bronx High School of Science and received a Bachelor's Degree in Africana Studies from Bowdoin College. A few years later in 2018, he became naturalized as an American citizen.
Prior to representing the 36th Assembly District and its neighborhoods of Astoria, Ditmars-Steinway, and Astoria Heights, Zohran worked as a foreclosure prevention housing counselor, helping low-income homeowners of color across Queens fight off eviction and stay in their homes. It was this job that led him to run for office. After having spent every day negotiating with banks that valued profits over people, he came face-to-face with the reality that this housing crisis – one which predated this pandemic – was not natural to our lives, but instead a choice. A choice that was the consequence of decades of pro-corporate policies enacted across our country as well as our state. Yet, like with any choice, we always have the opportunity to change and Zohran is excited to be a part of that.
More than his professional experience, however it was the act of organizing that led to Zohran becoming politically active in the first place. In high school, Zohran co-founded his school's first ever cricket team, which would go on to participate in the Public School Athletic League's inaugural cricket season. This act, though not ostensibly a political one, taught him how coming together with a few like-minded individuals can transform rhetoric into reality. Prior to that, his politics had been expressed primarily through long Facebook posts whose impact was the same as the Yankees' rings from the last 10 years. Taking that lesson with him, he went on to co-found his college's first Students for Justice in Palestine chapter and later organize across the country with different progressive organizations seeking to win national elections as well as expand healthcare coverage. As life took its inevitable turns, with detours in film, rap, and writing, it was always organizing that ensured that the events of our world would not lead him to despair, but to action.
As an Assemblymember, Zohran fights every day for a future where each and every New Yorker lives a dignified life and where the distribution of that dignity is not determined by the market. At a time when almost a quarter of his neighbors across Astoria spend half their income on rent, when they breathe the most polluted air in Queens, and where they are profiled at the highest rates of any neighborhood in the borough, Zohran believes that the future we deserve is one where housing, energy, and justice are for the many, not just the few.
Zohran is proud to be the first South Asian man to serve in the NYS Assembly as well as the first Ugandan and only the third Muslim to ever be a member of the body. For too long, communities such as these have been left out of our state's politics and priorities. Zohran will seek to amplify the voices of the preferably unheard across both the district and the state for as long as he remains in office.